Graphene key component development and manufacturer signs sensor distribution deal with leading supplier of electrochemical goods, Palmsens.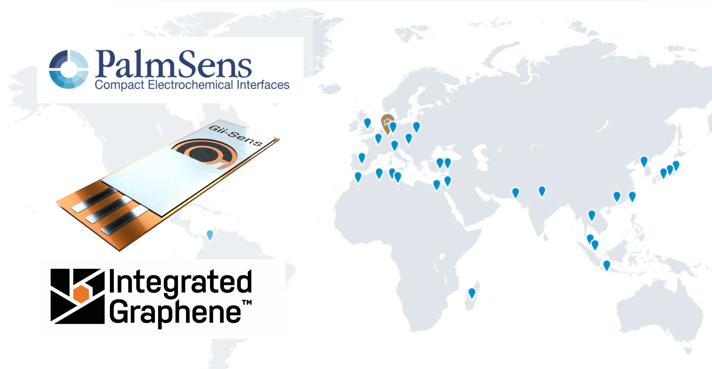 Stirling, Scotland (April 19, 2022) – Integrated Graphene, the world's leading manufacturers of pure 3D Graphene Foam and makers of Gii-Sens® electrochemical electrodes for biosensing, today announced they have extended their distribution channel through a new agreement with Palmsens, one of the industry's foremost recognised developers for instruments for electrochemical applications.
Effectively immediately, the agreement entitles Palmsens the rights to distribute Integrated Graphene's sensing electrodes, Gii-Sens, globally. Through Palmsens' well-established web store's presence in the electrochemical society, Integrated Graphene will be able to strengthen its presence in the biosensor market. Palmsens presently distributes a wide range of screen printed electrodes from the industry's leading manufacturers.
"PalmSens has a wide range of complementary products to Gii-Sens, both parties are aligned on enabling researchers to perform the best electrochemical sensing. Integrated Graphene are excited to be expanding our reach through PalmSens customer base and continue to establish Gii-Sens as the go-to graphene electrode." Said Alastair Carrington, Chief Commercial Officer.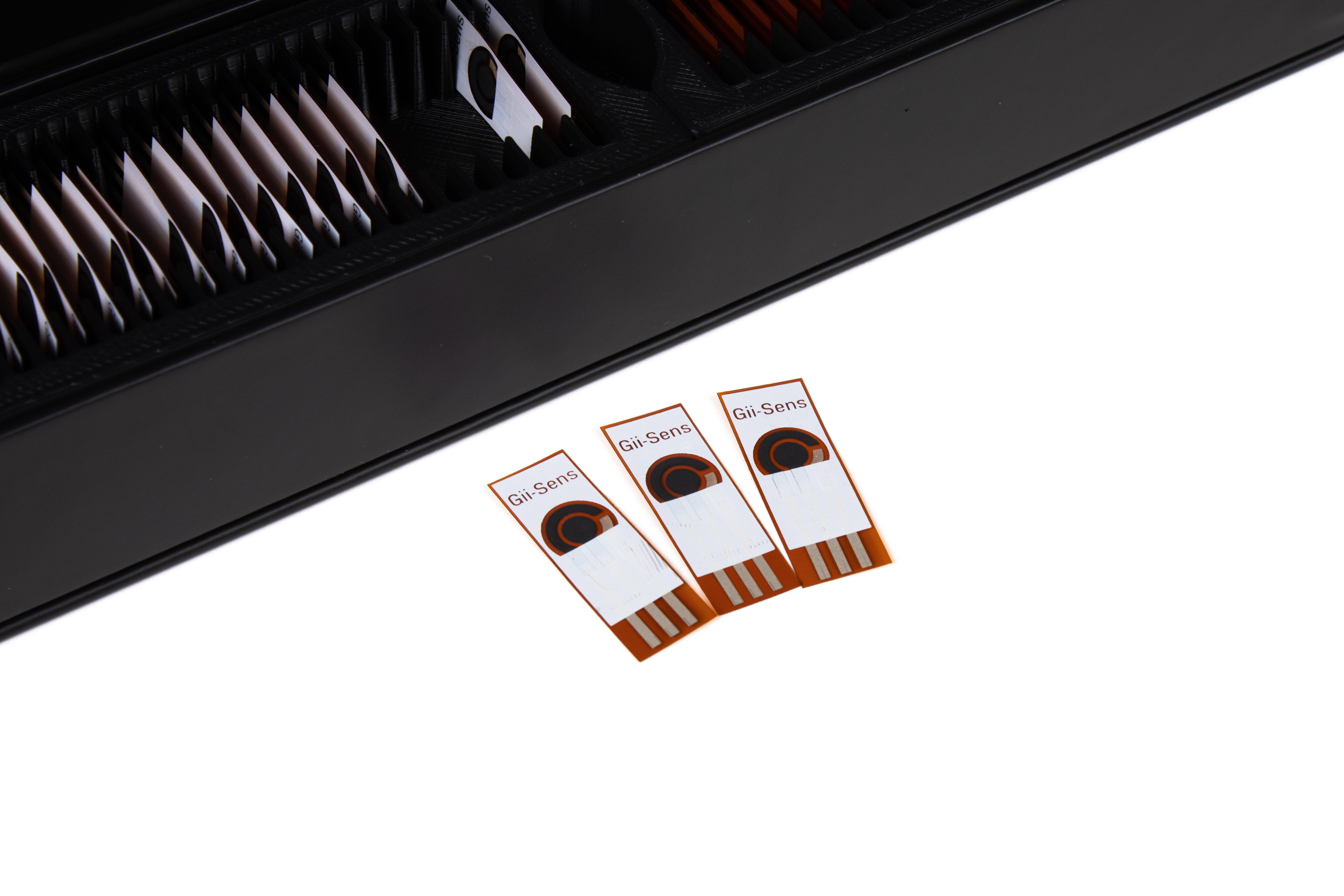 Integrated Graphene's 3D Graphene Foam electrodes, Gii-Sens enables laboratory tests to be translated to the point of need for the human diagnostics market. Furthermore, Gii-Sens will enable miniaturised biosensors that continuously monitor, and are stable and highly sensitive to be developed in line with market cost targets. One of Gii-Sens' key advantages is that it will enable point-of-care diagnostics manufacturers to achieve the sensitivity of expensive noble metals at the price of carbon, opening up a range of cost-effective tests to be delivered.
"We are delighted to welcome Gii-Sens into our catalogue of electrochemical electrodes and the novel 3D Graphene Foam with its >98% pure carbon content making it a unique proposition for those looking to develop on this novel platform. At Palmsens, we recognise the appetite from our customer base to continue to bring the latest and best in electrochemical materials and products and we fully support the addition of Gii-Sens to our product range." Said Lutz Stratmann, Head of Applications, Palmsens.