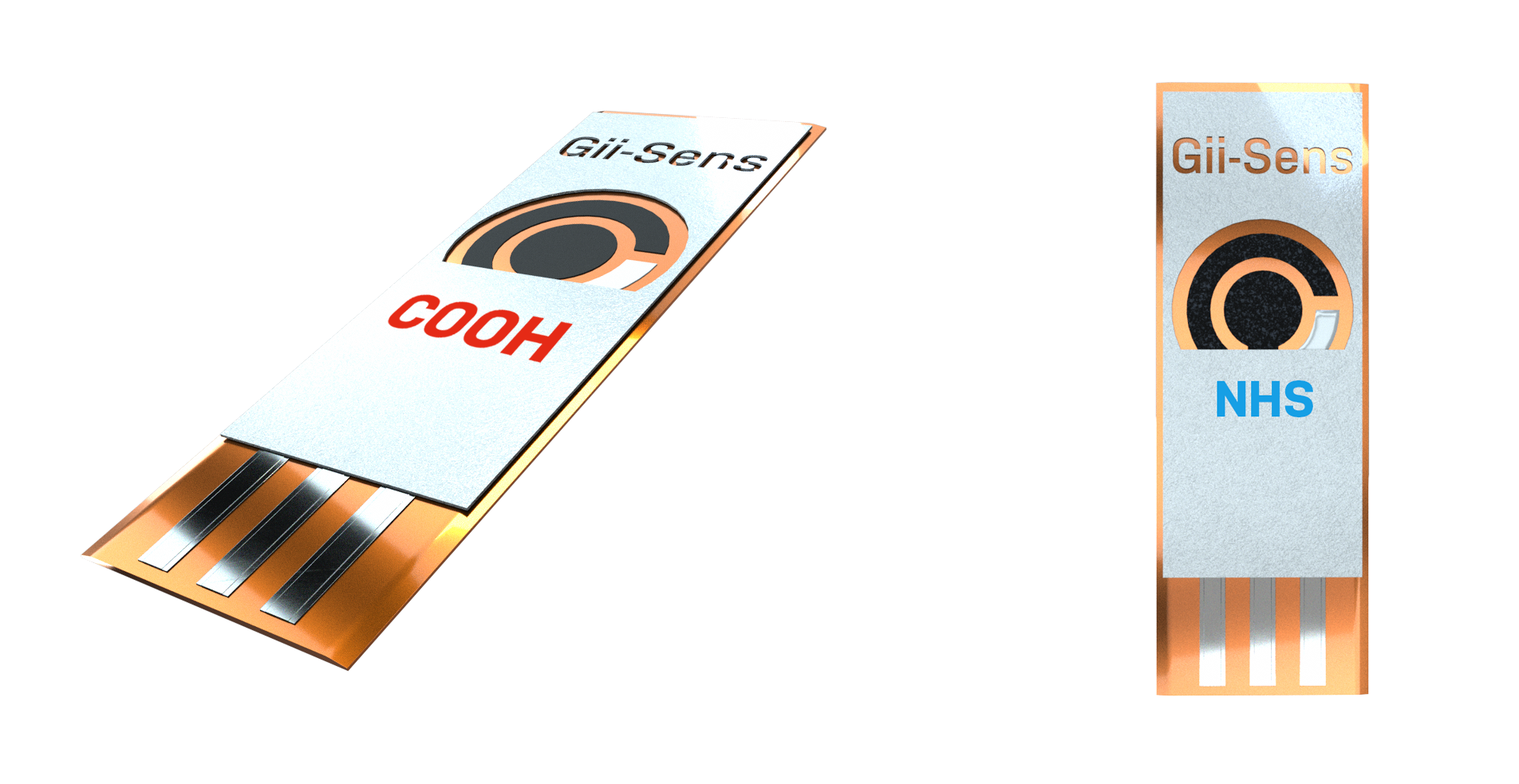 Stirling, Scotland - 30th September – Integrated Graphene, an advanced materials manufacturer, today soft-launched their new Gii-Sens+ modified-graphene sensing platform which will be available internationally. As part of the Gii-Sens+ product line, sensors functionalised by both Carboxyl (COOH) and N-Hydroxysuccinimide (NHS) groups are now available, being introduced to help medical diagnostic developers exploit the superlative sensory properties of graphene via surface modification to then make the biorecognition molecule immobilisation easier.
The new product offering from the Scottish firm has been added to their range as a convenient solution to allow developers to save time when preparing the electrodes for biosensing applications. Gii-Sens+ is a further development of the existing Gii-Sens™ technology that enables superior biosensing thanks to a large and very responsive specific surface area delivered by a binder-free and rapid fabrication process. The two classes of Gii-Sens+ relieve the end user of lengthy preparation steps which can involve overnight immobilisation or the use of harsh solvents.
Gii-Sens+ follows on from Integrated Graphene's initial product release Gii-Sens, which was soft-launched in October of last year and has sparked excitement about the superlative sensory properties of graphene in the medical diagnostic sector. By utilising the conductive nature of graphene, powered by its large electrochemically active surface area, Gii-Sens is able to give developers the performance of a noble metal such as gold but at the price of carbon.
Due to the scalable nature of Integrated Graphene's low-cost graphene production method, a multitude of opportunities to create cost-effective point-of-care (POC) devices, that do not compromise on performance, have opened up. This is allowing for the translation from traditional diagnostic platforms to comparable electrochemical format testing.
Gii-Sens+ can be used to address challenges in many fields of modern life, such as environmental monitoring, industrial manufacturing, and food production, and—most prominently—healthcare. One such example would be the use of exemplary electrochemical biosensors for the continuous measurement of blood glucose concentration, which has matured through decades of research and is now commonplace in the management of those with diabetes. With Gii-Sens+ now available to experts worldwide, this has opened up a new accessible format of the graphene-based technology that has garnered such tremendous interest from human diagnostics community. There is a drive to develop new and novel methods of detection that create new and enterprising market opportunities for point of care testing.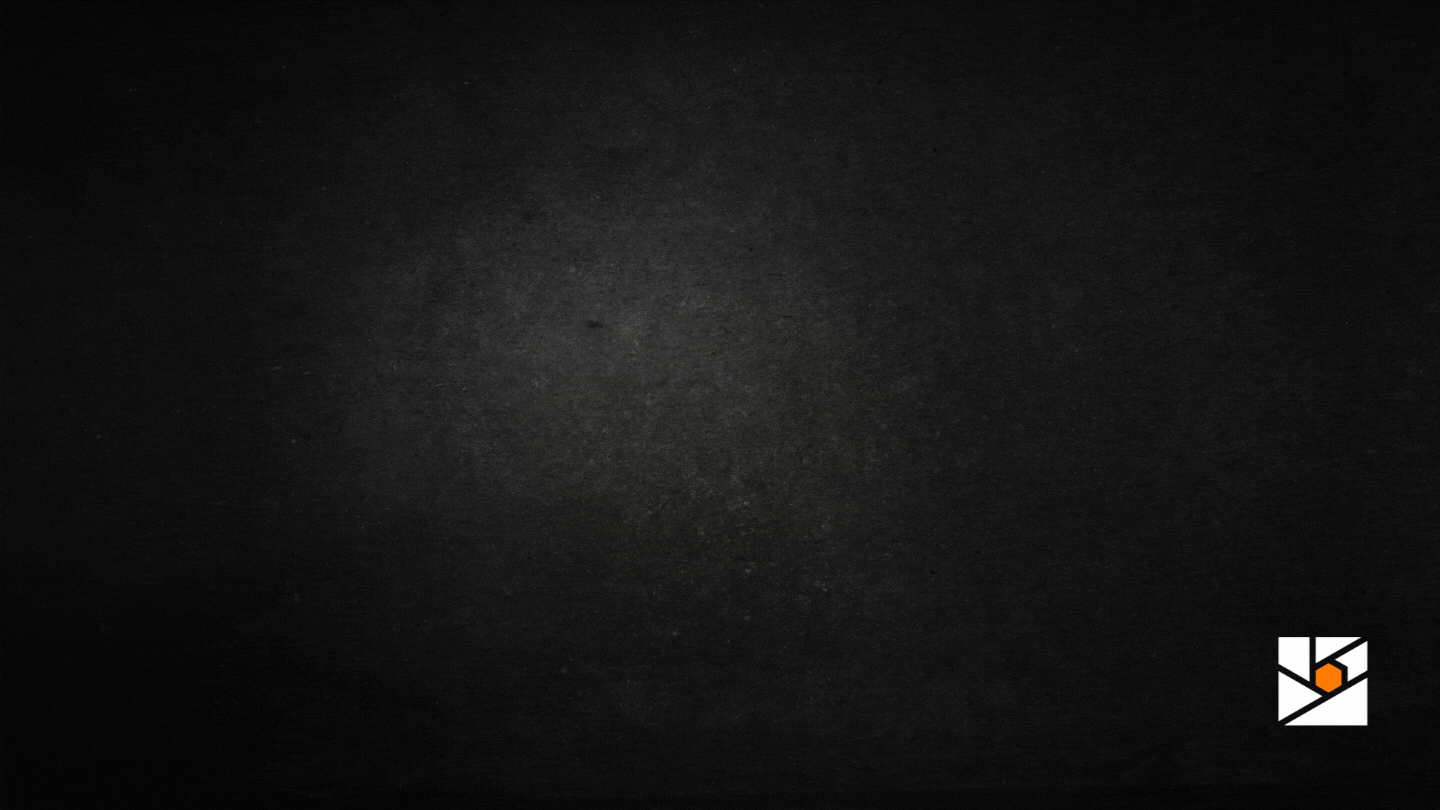 Pablo Lozano Sánchez, Integrated Graphene's Head of Research and Product Development has high hopes for the breadth of scope of the new Gii-Sens+ electrodes and commented -
"Gii Sens + is the second generation of Integrated Graphene's electrochemical detection platform. The introduction of anchoring molecules onto Gii surfaces (3D Graphene Foam) facilitates different conjugation chemistry protocols to immobilise bioassay molecules.
"The possibility of undergoing easy binding chemistries is the first but most important step to building high-performance eene.com/shoplectrochemical bioassays. The performance of our Gii surface combined with very accessible binding chemistries is the cornerstone to successfully translating a myriad of POC based bioassays into high performance, low cost, reliable, portable electrochemical platforms.
"This new era of POC devices opens up opportunities for access to all populations to high-performance human diagnostics tools"
Gii-Sens+ is available now to buy in limited quantities from www.integratedgraphene.com/shop