Today, we're delighted to introduce Fraser Nicol, one of our Development Scientists. Fraser works hard to electrochemically qualify the performance of our Gii-Sens devices.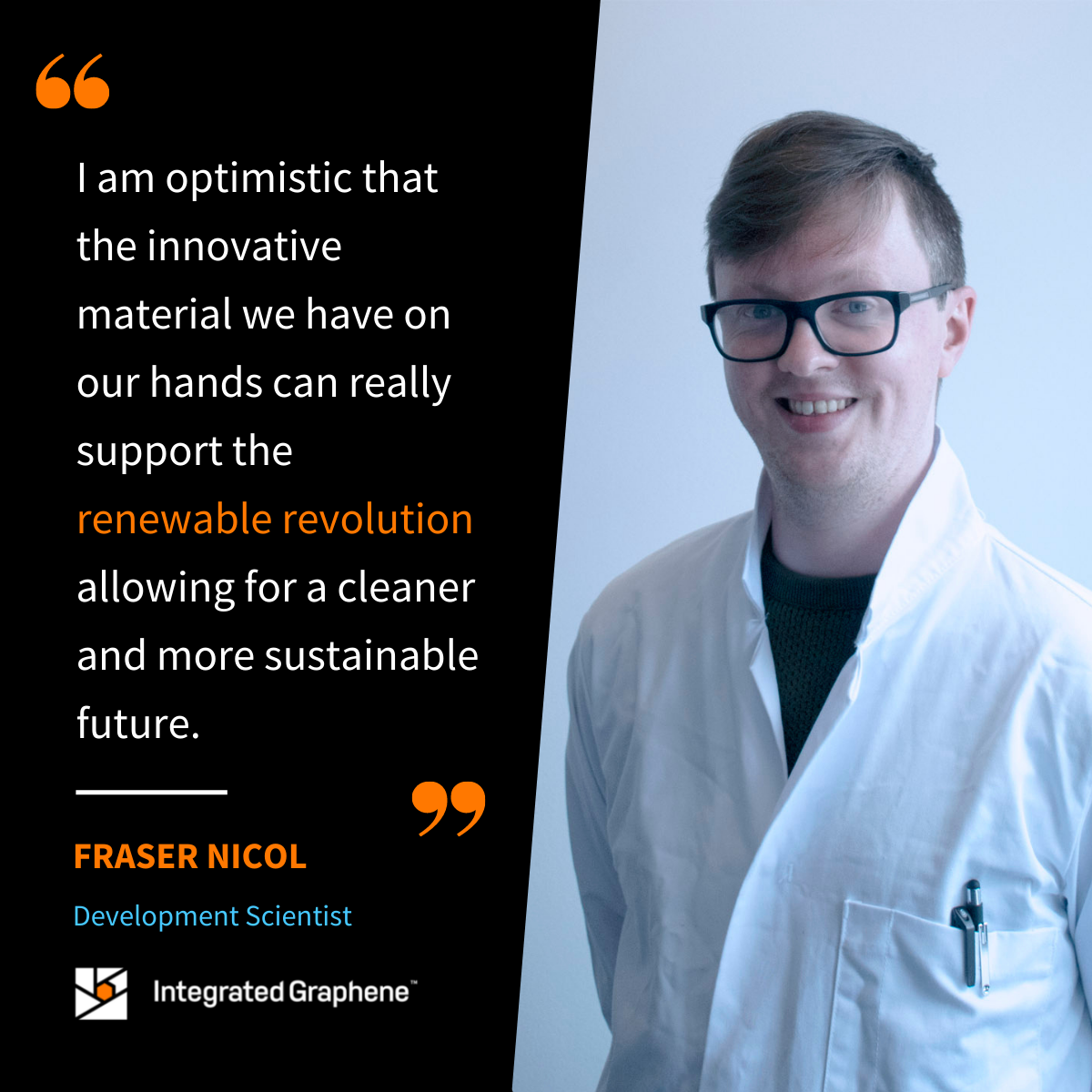 Q: Where are you from and what is your professional background?
FN: Scotland has always been my home, however, I am based in Glasgow rather than Stirling. I have an honours degree in Chemistry with Analytical Chemistry and began my career in a large-scale production cleanroom for Collagen Solutions. The transition from nervously handling mLs of solution in the teaching labs to confidently working with hundreds of litres was a real trial by fire type experience. The project I really resonated with most at this company involved helping to integrate a process we had brought over from New Zealand into very different facilities. This involved a lot of troubleshooting and focused a great deal on achieving an optimal process before developing a whole series of ISO13485 qualified documentation. Working in the medical device industry taught me the importance of precision as well as good lab practises that have become the backbone of my scientific ethos.
Q: What does a day on the job look like for you?
FN: My job is to determine electrochemically whether our Gii-Sens devices are playing up, and if so, how and sometimes even why. Given how consistently we produce our Graphene with its impressive surface responsiveness this is mostly a challenge of figuring how all the less exciting parts are slowing it down. Lately, I have been using a lot more surface-chemistry based techniques such as Raman Spectroscopy and Scanning Electron Microscopy to help understand how various synthetic steps contribute to surface defects which can heavily impact our sensors performance. My job is an exciting one involving a lot of speculative investigations in order to achieve the best sensor possible whilst ensuring we maintain our current high standards.

Q: What are you most looking forward to in 2021?
FN: Getting back to music festivals. However, from a professional perspective, I am really excited to see how far we can push this graphene material in terms of sensitivity and energy storage. Our sensors already demonstrate such impressive capabilities I often have to double and triple check my results. Integrated Graphene as a company has grown up a lot in the two years. I have been lucky enough to be here and there seem to be no signs of slowing down. I expect big things.

Q: How do you see graphene changing the world?
FN: It depends on how you define world. In my immediate foreground, I am sick of the Covid LFAs that forces me to wait around for 15-20 minutes before assuring me I haven't been a Covid oasis for the last half hour. The scope of our graphene is to perform tests similar to these in the region of seconds. In the grand scheme, I am optimistic that the material we have on our hands can really support the renewable revolution allowing for a cleaner and more sustainable future. I would really love to not have to take my place in the water wars.
If you have a project you would like to discuss with Fraser or anyone else on our team, then please get in touch today.