We are delighted to introduce Alastair Graves, who recently joined our team as a Manufacturing Engineer. With a strong background in optimising manufacturing processes, Alastair is the perfect addition to our team as our company continues to grow. Today, Alastair has shared some insight into his experience and his day-to-day tasks.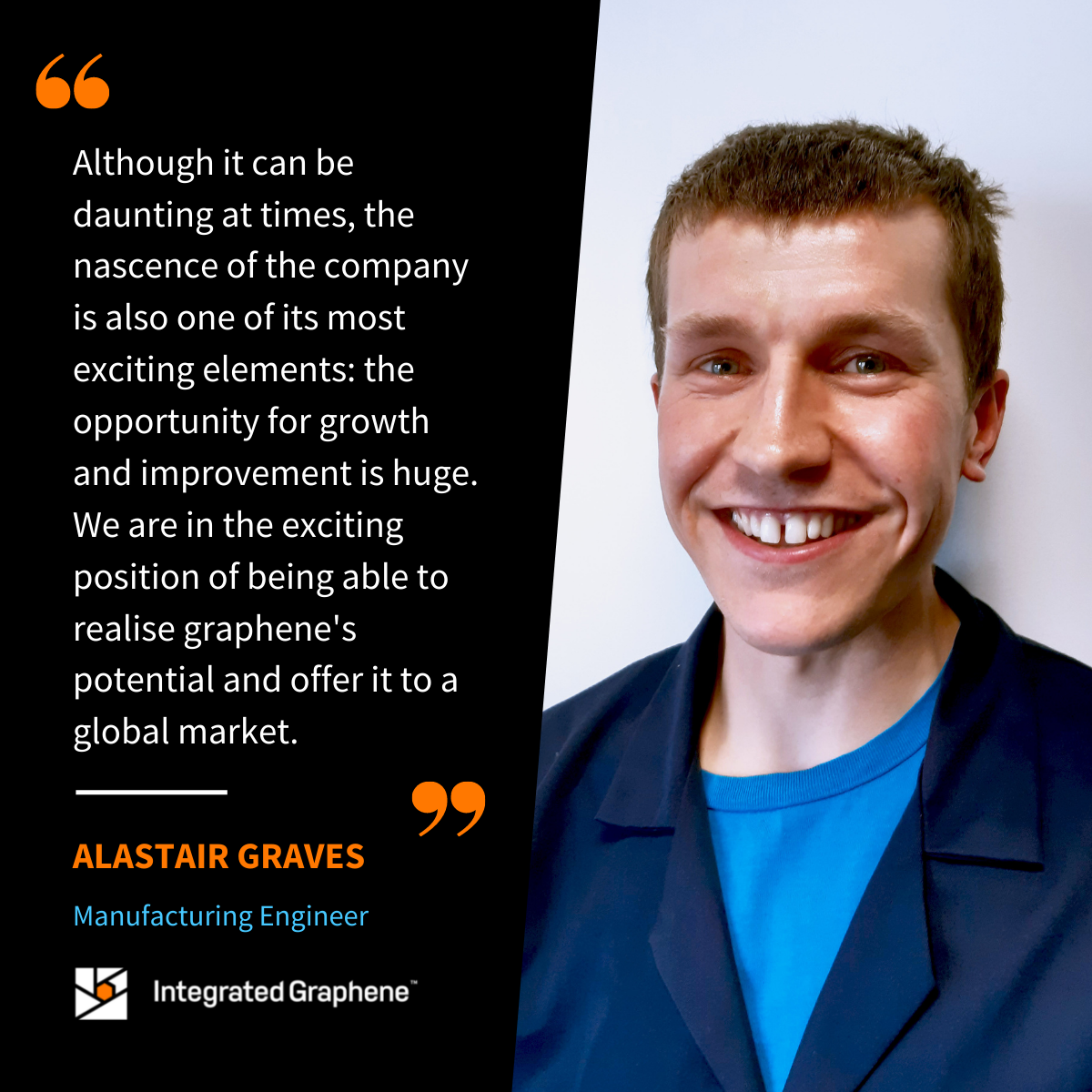 Q: Where are you from and what is your professional background?
AG: In some ways I'm actually a relative local, having grown up just outside Glasgow and marginally within Stirlingshire, but I've spent the last eight years or so south of the border. The first of these were at university in Oxford; I then spent three and a half years working for Perkins Engines, a subsidiary of Caterpillar, in Stafford. Though there were still elements of the facility that reflected its near 90-year heritage, this was still a fantastic opportunity to develop experience of the core principles underlying lean manufacturing. I was responsible for the 'engine test' area, providing production support, working to improve product quality and efficiency and implementing NPI and CapEx projects. I also have experience from a year in industry between school and university, working with the continuous improvement engineers at Aggreko Manufacturing in Dumbarton. It was there that my interest in manufacturing was kindled, translating a childhood love of 'making things' into a potential career.
Q: What does a day on the job look like for you?
AG: We are excited to be migrating into a larger cleanroom to expand our manufacturing capacity as our company continues its upward trajectory. I'll be spending a lot of my time overseeing the installation, commission and qualification of the various pieces of equipment over the next few weeks. We've also been developing the various systems required to support robust manufacturing operations, such as a document control platform and a Manufacturing Execution System. There's also lots of time in the lab, understanding the current manufacturing processes and ensuring these can be transferred seamlessly into the cleanroom.

Q: What are you most looking forward to in 2021?
AG: The conclusion of the cleanroom build is an obvious and very exciting near-term prospect. It demonstrates our company's significant investment in up-scaling manufacture many-fold and further improve quality and performance of our products that are already best in class. Although it can be daunting at times, the nascence of the company is also one of its most exciting elements: the opportunity for growth and improvement is huge.

Q: How do you see graphene changing the world?
AG: I remember hearing about graphene as a student and, like many, being blown away by its properties but simultaneously amused at its primitive means of manufacture (involving a pencil, some Sellotape and a lot of patience!) It's amazing how little things have changed since then but the incredible potential of graphene remains unchanged. Integrated Graphene are now in the exciting position of being able to realise this potential and offer it to a global market (and I'm just relieved that, as a manufacturing engineer, I work with equipment slightly more advanced than primitive office stationery!)
If you have a project you would like to discuss with Alastair or anyone else on our team, then please get in touch today.