Today, we are pleased to launch the first in a new series of meet the team interviews, beginning with one of our Development Engineers, Caroline Mackie.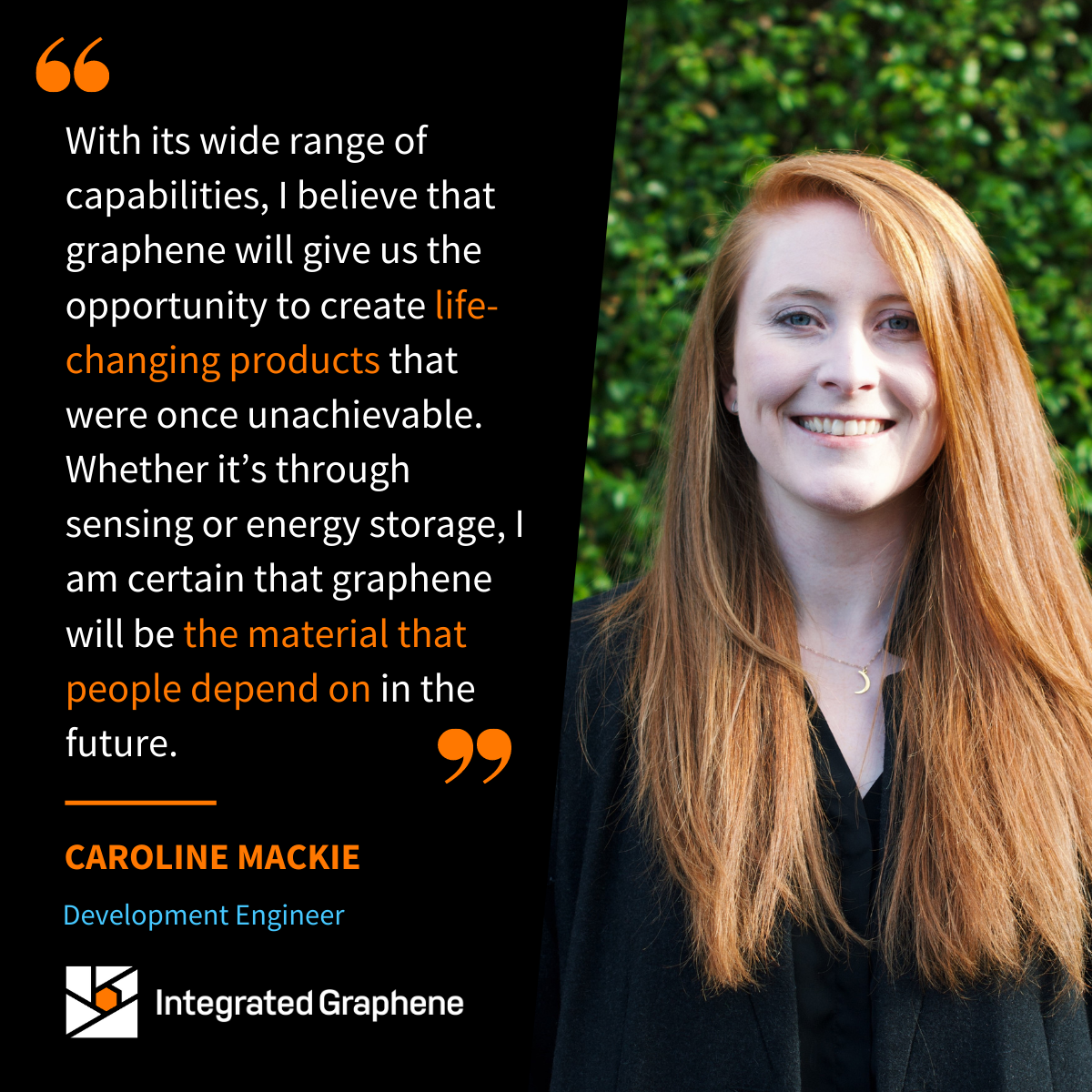 Q: Where are you from and what is your professional background?

CM: I grew up in Dunblane, so not far from where Integrated Graphene are based. I studied Product Design Engineering and graduated with my masters from the University of Glasgow in 2017. My first job after graduating was working as a Project Engineer at Princess Yachts in Plymouth. It was a very dynamic and exciting company to work for and I was really thrown in at the deep end as I didn't know much about boats at all! I then accepted a job as a Development Engineer at Integrated Graphene in 2018 and have been here for almost 3 years. What really appealed to me about the role was working in medical device diagnostics but also that we were developing a brand new technology that we could innovate around.

Q: What does a day on the job look like for you?

CM: Every day is different for me. My day will involve design work, whether that be illustrative concepts or microfluidic CAD models for our clients. I also design new products internally by tackling problems and analysing data collected through testing driven by our science department. Keeping clear lines of communication with our clients and planning to ensure we meet our targets is part of my everyday role.


Q: What are you most looking forward to in 2021?

CM: I'm really excited about designing products that have graphene integrated at their centre. It will be great to explore all the areas graphene can be used in and how we can design and build products that make a huge difference to people's lives.



Q: How do you see graphene changing the world?

CM: With its wide range of capabilities, I believe that graphene will give us the opportunity to create life changing products that were once unachievable. Whether it's through sensing or energy storage I am certain that graphene will be the material that people depend on in the future.

Thank you for the insight Caroline!

Stay tuned for more meet the team interviews in the coming weeks.

If you have a project you would like to discuss with Caroline or one of her colleagues, then please get in touch today.