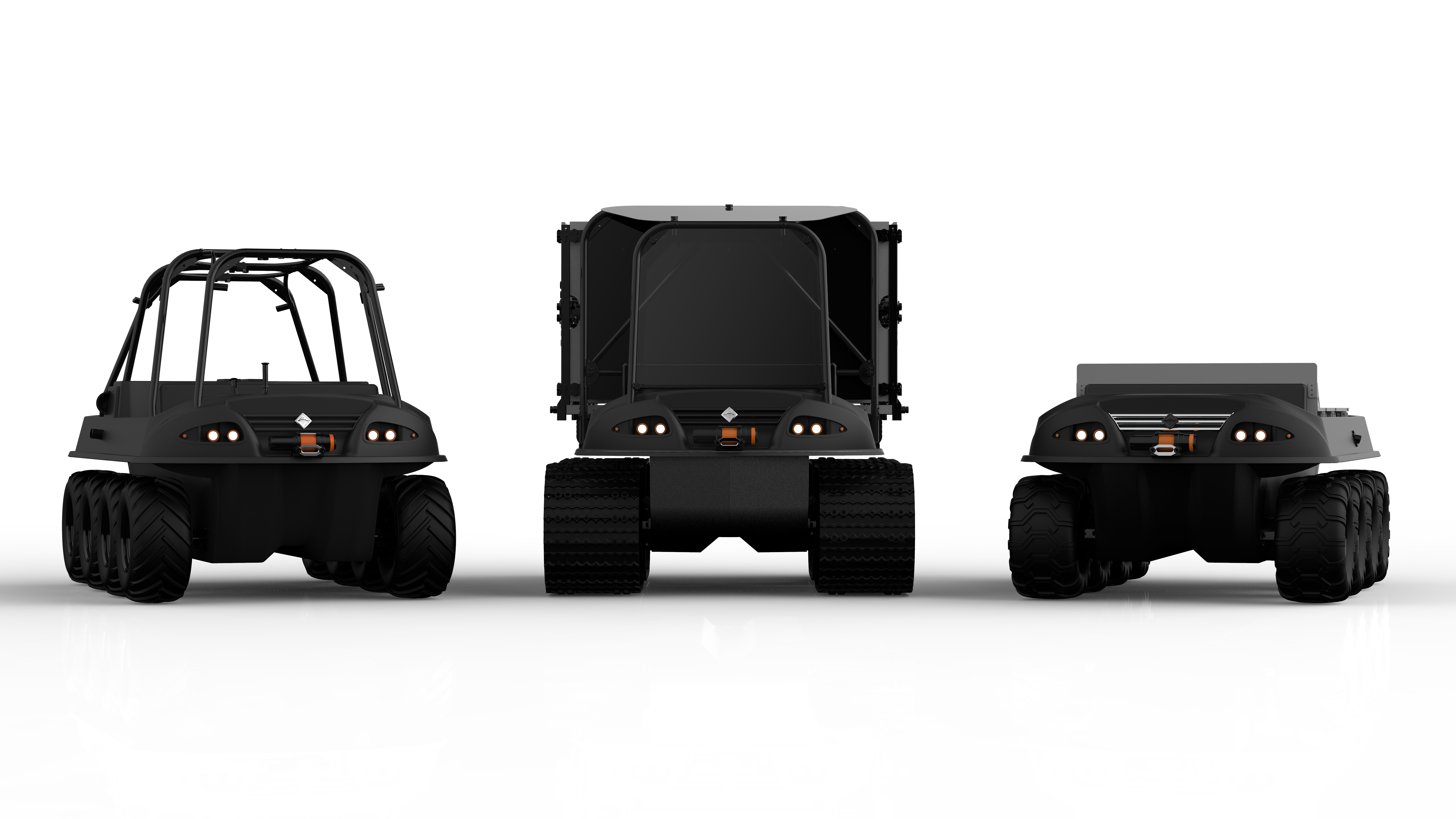 Project: All terrain EV augmented with pure 3D Graphene Foam supercapacitors
Project Lead: Integrated Graphene Ltd
Project collaborators: Agile Vehicle Technologies, MEP Technologies & University of Liverpool
Project Duration: 18 Months (Sept 2019 – May 2021)
Funding Award Body: Innovate UK
Funding Amount: £1.65m
Overview
As the electric vehicle industry continues to grow, so does the requirement for manufacturers to meet ever increasing requirements to reduce carbon emissions; Automakers need to comply with increasingly stringent CO2-emission regulations in Europe as well as Corporate Average Fuel Consumption (CAFC), New-Energy Vehicle (NEV), and other regulations globally. EV investments ramp higher each year, and increasing losses are tied to negative margins for most EV models sold in 2018. EV manufacturers continue to make progress in developing EVs with greater range, more power, and recharging speeds whilst seeking means to greatly optimising the battery system in these vehicles.
The challenges to transition to electric and zero emissions vehicles.
The government set a challenge to industry to research and develop the next generation of batteries for vehicles and other applications. In the UK this is driven in part by government's plan to ban new conventional petrol and diesel vehicles by 2040 to be replaced by electric and zero emissions vehicles.
Project Challenges
There are several key challenges for today's energy storage systems including:
Capacity (range of the battery)
Cost
Re-charge speed
Number of re-charge cycles (battery life)
Temperature range
Minimum voltage shipping
Environmental and supply concerns
There are significant environmental and supply chain concerns linked to shortages, and transportation issues with lithium and cobalt that have created market volatility, which is affecting the adoption rates of electric vehicles. Many lithium-ion battery manufacturers currently utilise cobalt and when used in lithium-ion batteries, it provides the risk of thermal runaway, a chemical reaction internal to the battery, regardless of ambient temperature, which burns and cannot be extinguished, releasing toxic fumes.
The other main concern using existing battery technologies is the performance of the vehicles, many of which suffer from short mileage, long charge times and poor profitability when compared to their petrol/diesel counterparts. Batteries perform best in applications where energy is discharged slowly over time, power surges can greatly reduce a batteries life and performance. Supercapacitors however are perfectly suited for short sharp bursts of power. By combining a battery and a supercapacitor will yield a system with high power and high energy density.
To make the leap from research validated to commercialised solution the following must be solved:
The scaling up of innovative technologies across the battery value chain - cell materials and
components, the introduction of compact lightweight cells, provision of modular scalable power packs and the innovative use of supercapacitors in a range of EV architectures
Remove the technical and commercial barriers to supercapacitor cell manufacture and use in the UK
Augmented graphene super capacitors to yield high-power and high-energy systems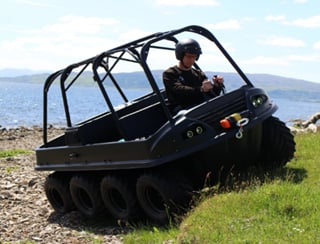 The challenges posed by the energy storage issue is most probably the area where we will see the more immediate benefits of nanotechnologies being implemented in supercapacitors.
Integrated Graphene Ltd has invented a transformational process for the manufacture of pure 3D graphene foam, Gii, that is low cost, pure, stable, lightweight, highly conductive and electrochemically active surface area are the perfect properties for energy storage applications. Integrated Graphene have used their revolutionary Gii process to develop a pure 3D graphene supercapacitor, Gii-Cap, which demonstrates industry leading performance combining high energy and power density comparative to existing supercapacitors.
This Lighthouse Project will demonstrate the value proposition of this innovation by building a complete energy storage system by combining a lithium ion battery and Gii-Cap with a unique Battery Management System in an innovative EV architecture to validate the use of these systems.
"The solution of the Li battery and Gii-Cap hybrid this project is presenting is predicted to increase the battery life and range as Gii-Cap will be used for all the high power requirements, such as accelerating, and also enable the EV to readily and efficiently harvest energy through regenerative braking. By doing so, this will enhance the range for the Gii-Cap augmented battery system by 25%."
Claus Marquordt, CEO – Integrated Graphene
Testing Environment
Proof and validation of Integrated Graphene's Gii-Cap technology is to be undertaken in a particularly challenging area of EV operations involving Agile Vehicle Technologies' all terrain emergency rescue and commercial vehicles. The erratic nature of short-duration power expenditure and recovery opportunities makes this a challenging context for conventional battery-augmented solutions.
Industry innovators collaborating
The project team has been carefully selected to combine a high degree of competence and common passion to deliver a disruptive energy storage solution to the market.
Integrated Graphene – Integrated Graphene are using their revolutitonary manufacturing process to develop pure 3D Graphene Foam supercapacitors, Gii-Cap. Gii-Cap benefits systems with its high power, long life and thin, flexible design. When incorporated within a system Gii-Cap should extend the range and life of a battery by 25% and provides 2 orders of magnitudes of power to the battery enabling fast and efficient recharging through energy harvesting, such as braking energy or solar.
Agile Vehicle Technologies – Lead by John May, AVT specialises in the design and development of modular, reconfigurable industrial-grade extreme terrain vehicles. AVT has development and manufacturing capabilities in the UK and Indonesia and can call upon extensive resources of its development and manufacturing partners in the development and validation of the EATV prototype.
MEP Technologies – Lead by Stuart Morrison, MEP Technologies is an automotive battery design and manufacturing company and engineering consultancy based in Dundee with over 12 years' experience in the automotive battery systems field.
MEP will be responsible for crucially adding a battery pack and DC/DC converter as well as a suitable, high-spec, low cost, BMS to harness all positive attributes of the new energy storage system.
University of Liverpool – Lead by Laurence Hardwick, are world renowned for their supercapacitor chemistry innovations and are bringing expertise to further improve the chemistry of Integrated Graphene's supercapacitor cells and will undertake environmental testing of them.
Project Outcomes
Develop next generation of EV 'batteries' which are augmented by graphene supercapacitors, Gii-Cap, to yield high-power and high-energy systems - significantly advance EV charging times and extend vehicle range.

Gii-Cap to totally replace lithium-ion batteries for low energy products in the near future

Develop a novel Battery Management System (BMS) architecture for Li:Gii-Cap management and energy harvesting via regenerative breaking.
This project's motivation is to build on the demonstrated, highest-in-market energy and power density of Integrate Graphene's Gii-Cap that will be validated in an EV.
For more information on Gii-Cap or this project, please contact us.